Comprehensive training covering all aspects.
Our expertise covers all BDCs and Contact Centre operations, from sales to customer service and reception teams. Our training involves developing key skills such as sales techniques, inbound and outbound appointment setting, generating workshop bookings, and executing effective after-sales follow-up.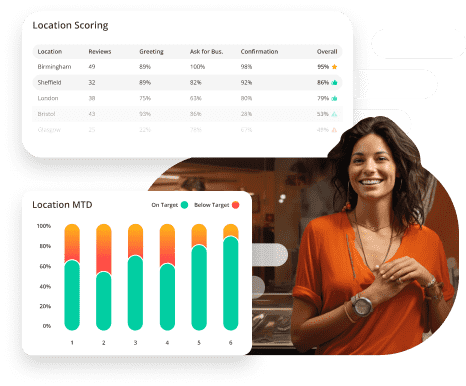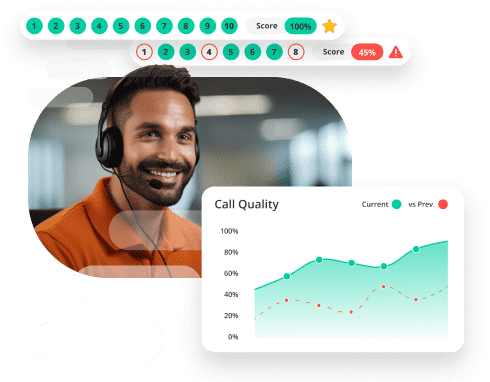 Motor Trade BDC – Sales & Service.
We have a wealth of experience working with BDCs in the motor trade. Our training methods maximise your teams' potential and increase their efficiency in managing sales and service-related tasks.
Plus, we provide call and video recording services to further up your teams' skills and ensure consistent improvement.
How it works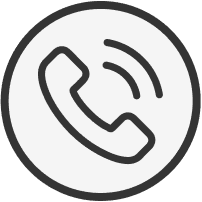 Step 1: Call recording & accessing the data
Our process begins by working with your real data accessing call recordings. This data can either come from your existing call recording platform, which we'll integrate into, or alternatively we'll provided a call recording solution.
Once your call recording data has been made available, we'll move on to the monitoring, listening and review.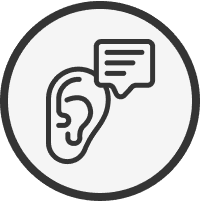 Step 2: Monitor, listen & review
At this point, our large UK-based human review team listens through the call recordings and identifies the criteria you're interested in. We then assess each call providing an accountability measure based on your companies' criteria and expectations.
Our straightforward reporting suite then displays performance and results to your specification.
We specialise in sales and service call monitoring, as well as compliance checks and adherence to company procedure, offering a straightforward reporting suite providing performance results.
Many customers use our service to generate call monitoring data to increase awareness and develop their teams internally. Alongside this, we offer both field-based and online coaching solutions.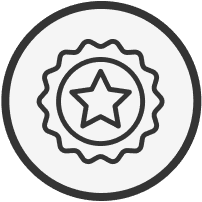 Step 3: Coach, Develop & Repeat
The insights gained from each individual call review are made available to you, providing a benchmark on team quality and performance.
This data allows you to strategise improvements based on our critiques. While you may use your own staff for this step, we offer and recommend online and field-based coaching and development from our experienced consultants, ensuring your team can effectively utilise our provided insights and solutions.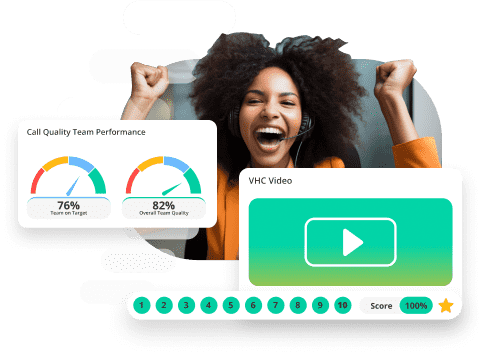 Invest in your teams' future with Total Telephone Solutions.
Take the first step towards enhancing your teams' automotive-to-customer and operational efficiency.
Contact us today to learn more about our specialised BDC and Contact Centre training and coaching services. With Total
Telephone Solutions, you're choosing a partner dedicated to your teams' growth and success.
Services for call and video monitoring, training, and coaching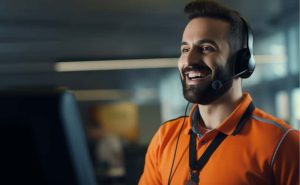 Call monitoring, training and coaching
Our call monitoring, training and coaching services have established successful results across a range of retail teams.
Maximise your sales and service teams' consumer call impression, engagement, and satisfaction.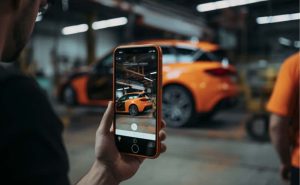 Video monitoring, training and coaching
We support retail businesses with sales and service video communication skills. Video has become a popular and crucial way to communicate with your customers.
Develop and refine your teams' video skills on how best to communicate with customers, with our simple and impactful services.